jusssssst finsihed my OCN level one (for those that do not know, it is the equivalent of a d grade gcse) in drugs awareness 4 teh individual. i now feel more aware of drugs, individually. it is a cute little course and i look forward to helping yoofs thru it in future.
in other news, rene engstrom, my fave cartoon making person, is having a sketch-a-thon. i never thought i would be so bothered about owning some artz, but srsly, i really really want 1 of her sketches. will have to check my paypal...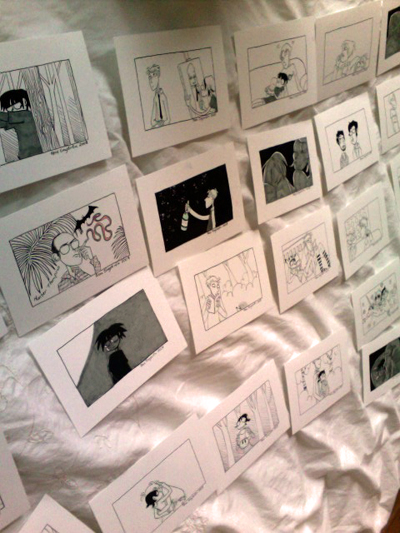 here are some of the sketches she sent out last time... i want!!
in other news, i have a long email to write and send to teh mello, but need to find new keyboard first, and go to the beach...